What People Are Saying About DogWatch by C No Pet Fence
Falicia C.
Love this company! I was comparing between two companies and Dog Watch is definitely superior. They offer underground tubing for your fence wire, which no other company offered, a lifetime warranty, and by far the best customer service. The fence works great and my dogs are so happy to run free!


We want to hear from you! Write us a review on Google+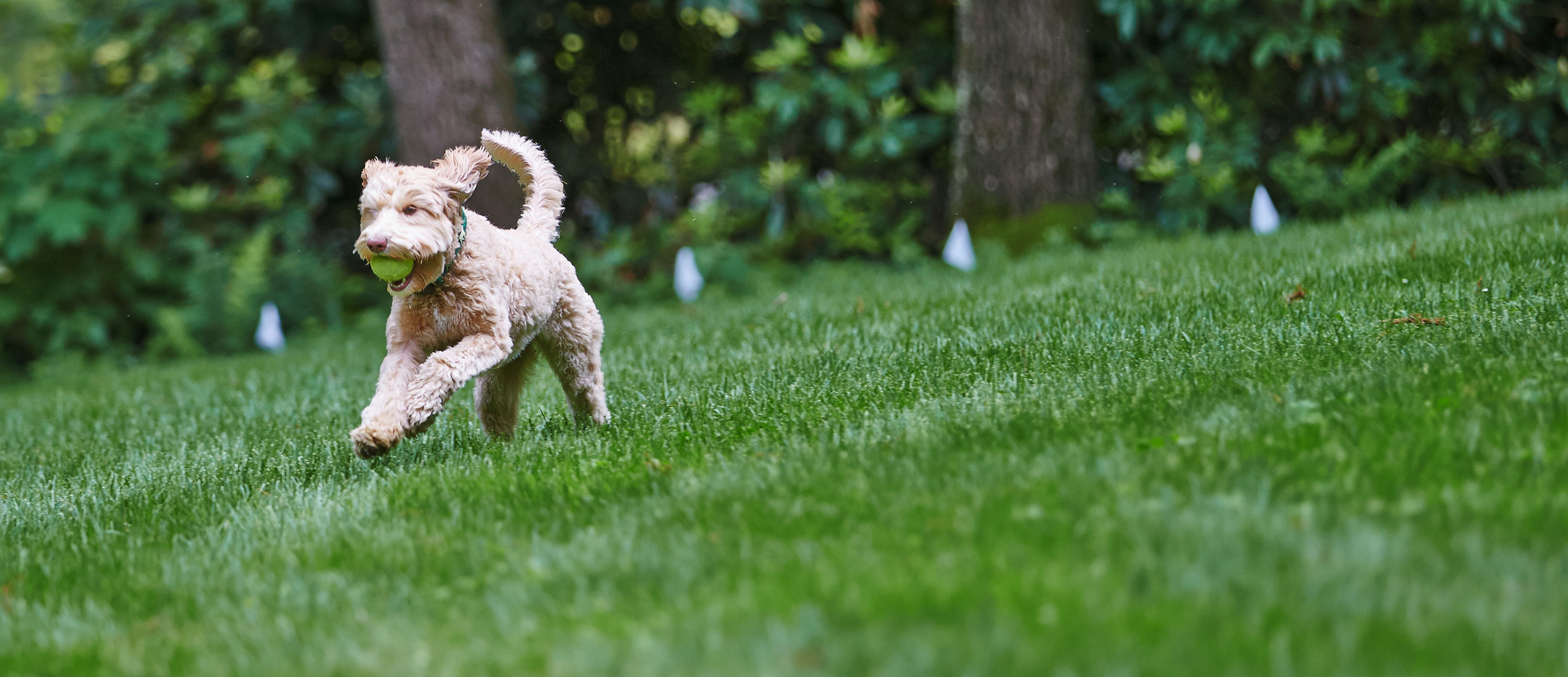 Melissa T.
Thank you Sue, Bruce and Kim for taking care of us throughout the years. Kim and I were chatting as London was being trained on the fence and realized that C No Pet Fence has been a part of our home for 17 years and four dogs. We would never have any other type of fencing for our four-legged family members. We do not have to worry about them sneaking out the door and running into the street. Thank you for always being there!
Roni F.
I am apparently another very happy customer. We chose this pet fence because it can be installed outside and inside. We like the inside option because it keeps the dog from running to the front door if open or if people are in the foyer. We have an exuberant puppy so this is a big help. The outside fence is excellent as well. If anyone is looking for a company with great service, look no more. These people are the absolute best. No long waits, efficient service, complete instructions, immediate replacement of batteries, collars, flags, etc. And these are the most pleasant people you could ever meet. Thanks!
Teri W.
I am writing to let you know how much my husband and I enjoy having your DogWatch Hidden Fence system for our two Golden Retrievers. It is so nice to sit outside and have our dogs be able to play and run with each other without the fear of having them run away. I truly believe they are getting much more exercise by having DogWatch. As you know, I was skeptical of any sort of hidden fence system, but with the technology that DogWatch offers and the WONDERFUL training you provided I am now TOTALLY confident that this system will keep my dogs in their yard. We absolutely, positively love our DogWatch Hidden Fence system!!
Chris K.
This system has been fantastic - keeping our two dogs, a big Shepherd and a small Cavalier, safe. Our wood perimeter fence could not contain our determined dogs. The Hidden Fence keeps them from wandering into the street and prevents them from getting into the hillside portion of our back lot where ticks abound. Their customer service is the best.
Linda D.
We really like our dogwatch fence. Our two Rotts stay in perfectly.
Diane C., Chicago, IL
Your service is second to none and the value and protection for my dog and family is first class. I can never say enough good things about our fence – Thank You!
Brian C.
Probably one of the most customer oriented companies I have ever dealt with. Neighboring construction has broken my lines several times and they are out within a day to repair them at a very reasonable price. I had initially called their well known competitor and they would not even return my call for a new install. Highly recommended!
Laurel D.
We have a Catahoula Leopard Dog/Lab mix named Maggie. DogWatch by C No Pet Fence Co. out of Long Grove, IL installed a whole yard system for us and trained Maggie to it with out any trouble. She wants nothing to do with it and it stops her dead in her tracks even chasing the deer, fox and coyote that come through our yard regularly. She stops a good 3' from the line!!! She is very strong willed as are most Catahoulas so this was an awesome solution for her!!!
Laura and Pete S.
Thank you so much for installing and training our DogWatch system. We just love it! There is nothing more enjoyable than having our dogs out in front with us and not worrying about what they are getting into in the back. My flower beds look much better now that they are not allowed in there! The training made a noticeable difference! It also helped with the jumping up and house training.
Tell Us Your DogWatch Story!
We'd love to hear from you, too! Please consider filling out our customer feedback survey to tell us about your experience with DogWatch.